Color Trends
The verdict is in, paint companies have made it official, the go to colors for 2022 will be earthy shades of green, followed by relaxing blues. When choosing your new patio furniture you may want to focus on green or blue colorways for creating a calm, relaxed ambience in your outdoor space while keeping you in style.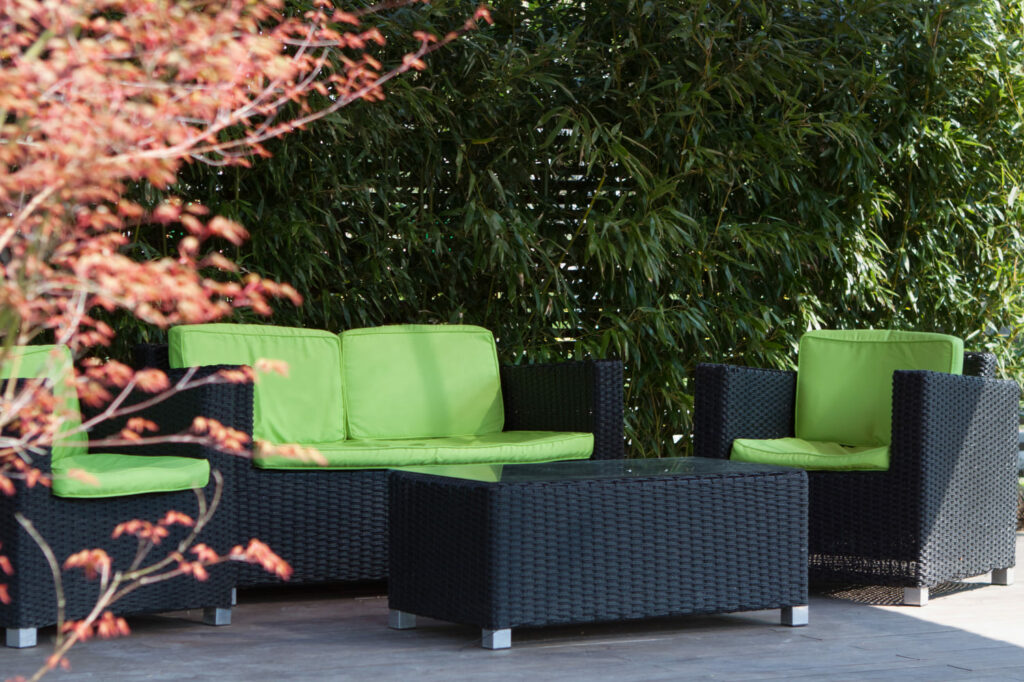 Sustainable Is In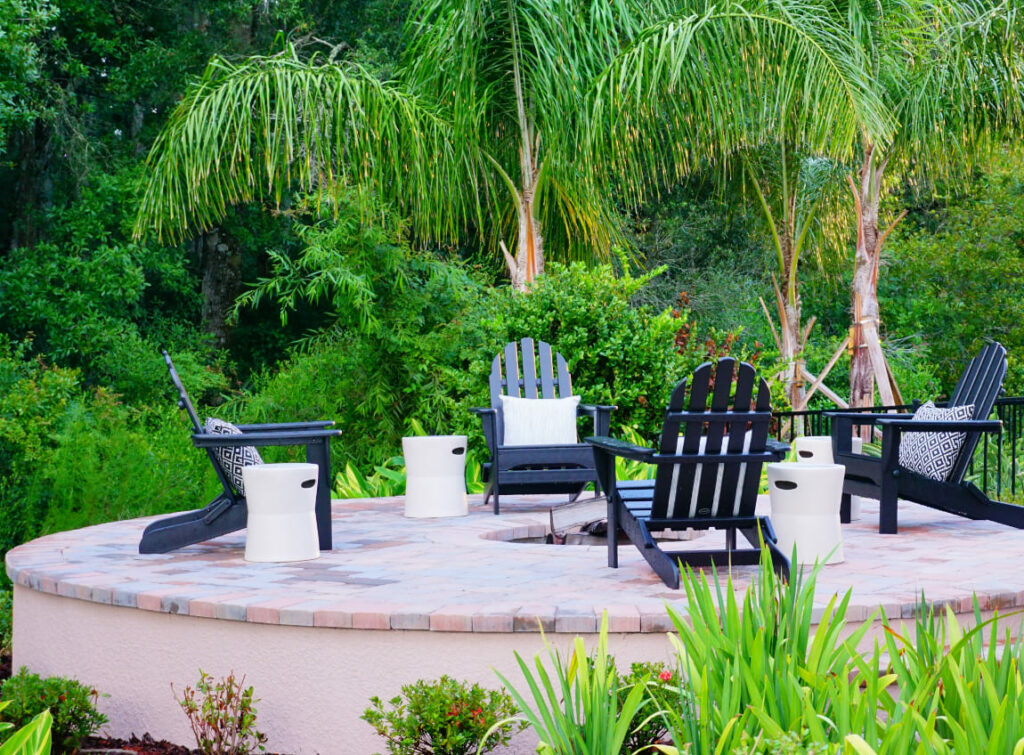 Today's consumer is more informed than in past generations, which is leading to more environmentally responsible purchase decisions. The focus has broadened from merely creating a stylish outdoor living space to include embracing sustainable practices as well. Construction materials, manufacturing processes, and long term environmental impact are now determining factors in purchase decisions.
The push for sustainable outdoor furniture and decor products is pushing manufacturers to expand product lines with recycled plastic and poly outdoor furniture, eco-friendly decor, and use of more natural materials or reclaimed wood in their products
Winning With Poly Patio Furniture
Poly patio furniture is a win, win for you and the environment. Poly lumber used in the manufacture of outdoor furniture is made from recycled plastic resin. This lumber is stronger and more durable than wood giving you a superior piece of furniture. At the same time, each piece of poly furniture takes a significant amount of ocean-bound or landfill-bound plastic articles out of the disposal chain.
Residents of the Delaware and Maryland shore can certainly relate to the importance of keeping the ocean free of plastic waste. Keeping plastic waste from ending up in our oceans in exchange for stylish poly patio furniture is definitely a win, win.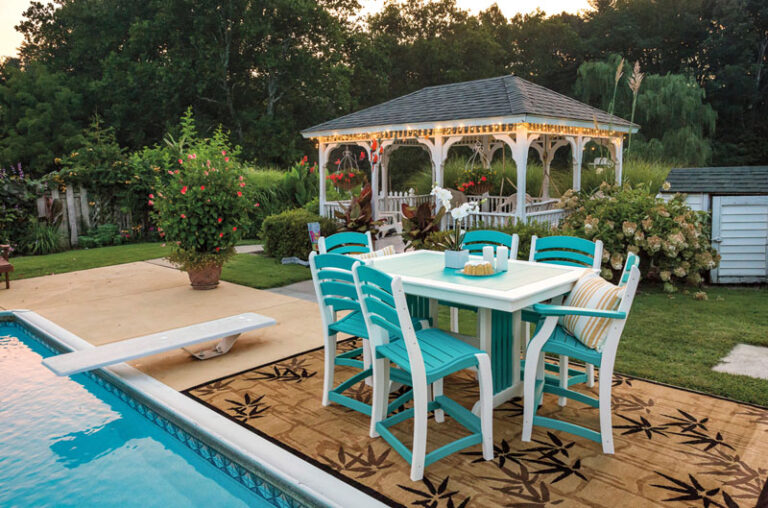 Durability Matters
This trend goes hand in hand with sustainability, choosing durable outdoor furniture equates to less furniture ending up in the landfill. Which is one of the factors driving this trend towards a more durable product.
The other driving force behind the durability trend likely has something to do with the fact that we use outdoor spaces more than ever before, making durability a necessity not an afterthought. Our outdoor space needs to be furnished with stylish pieces that are up to the task of heavy use every weekend and occasional use on week nights as well.
Poly Patio Furniture is the most durable outdoor furniture available at any price.