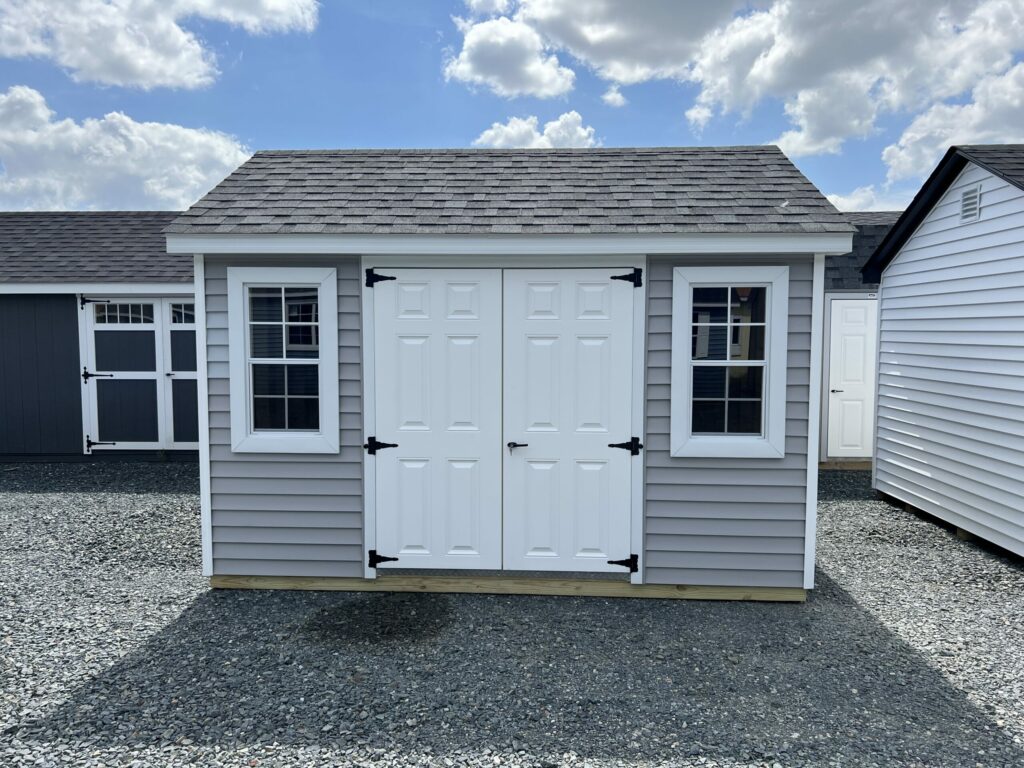 Searching for sheds for sale in Delaware? Here at The Olde Sale Barn we have a sales lot full of storage sheds in many different sizes, styles, and colors to choose from. Stop googling "sheds for sale in delaware" and visit our location to pick out the perfect shed for your backyard.
Big sheds, small sheds, red sheds & blue, she sheds, tools sheds or studio sheds for your hobby, we have the perfect shed for you.
Styles of Sheds For Sale In Delaware
We have as many as 50 sheds available in varying styles to choose from at any given time.
Classic Studio Sheds
And More…
Not finding the perfect shed in our instock inventory? No worries, we will be delighted to quote you a custom shed built to your specifications. Use our 3D shed designer to explore the many possibilities for designing a storage shed. When you settle on the perfect shed configuration click the "Submit For Quote" button and will provide you current pricing and delivery timeframe.
Options & Customizations for Sheds For Sale In Delaware
Below are some of the options and customizations we offer on our storage sheds. Use our shed configurator to view the changes these make to your shed design.
Style
Size
Side Wall Height
Doors
Windows
Venting
Colors: Shingles, Shutters, Siding, & Trim
Interior Loft
Flooring Grade
Other Custom Options
Quick Shed Delivery To Delaware
Need a backyard storage solution ASAP? Purchasing a shed for sale on our sales lot will reduce your wait time considerably. Our shed delivery professionals are ready to make delivery as soon as payment and delivery details are finalized.
We highly recommend you do some site prep before we arrive at your Delaware location with your new storage shed. Ideally the site where the shed will be placed should be leveled and have a gravel base to allow water to drain away from your shed base. If you have questions about site preparation please ask, we will be glad to walk you through the process.