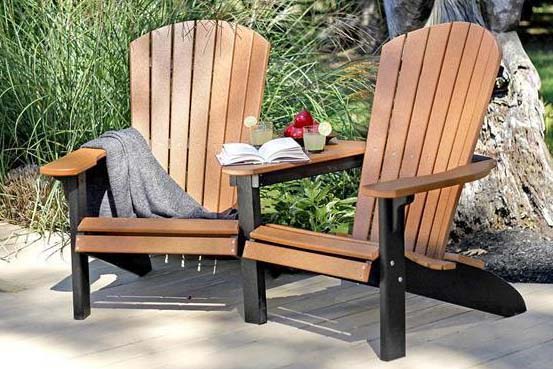 Designer Grade Poly Patio Furniture for Entertaining
Who doesn't enjoy lounging on the patio at the end of the day, your favorite beverage in hand, as you watch the marsh grass dancing in the breeze. If you are fortunate enough to have a waterfront home, why not share the beauty with others?
Good times begin with an invitation for some friends to come over. You spend the evening relaxing in the comfort of your designer poly patio furniture, while swapping yarns about your last fishing trip or crabbing expedition on the Delaware Bay.
No worries, when someone spills a drink, or their lobster bisque on the settee. Your patio furniture will be good as new with a few wipes from a wet cloth. King Casual poly patio furniture was designed for maximum comfort and user friendly durability.
Got a party scheduled for next week? We got you covered, stop by our showroom and browse our extensive collection of outdoor furniture, available for take home or quick delivery. Upgrade your outdoor living space with one of our collections today!
Vinyl Swing Sets – You Owe It To Your Kids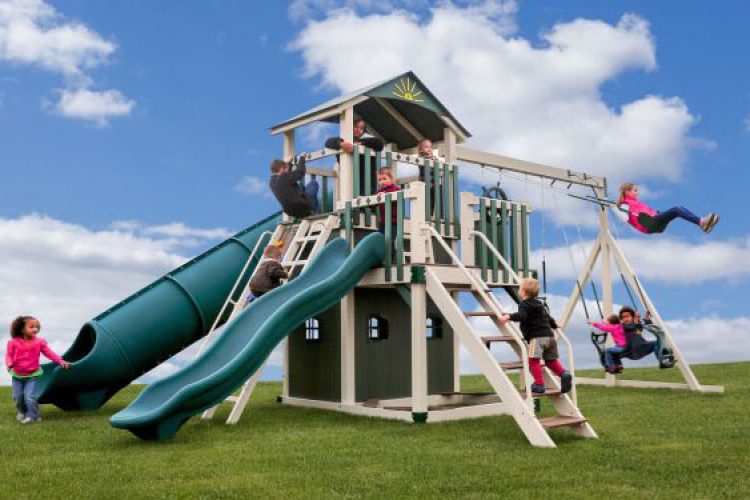 All of us were kids once, and most of us can still remember the good times we had playing together. Those of us who knew someone who had a vinyl swing set or playset were considered the lucky ones.
Vinyl swing sets are a great tool for helping children get proper exercise, while developing their creative skills. One can be Daniel Boone defending the fort from invasion, or pilot Michael Coats taking space shuttle Discovery on her maiden mission. The possibilities are endless when you combine the creative mind of a child with the many options of a vinyl playset.
Have you given much thought to how your preschool & elementary age children will be spending their summer vacation? You can listen to them complain about being bored as they sit around the house playing games on their phone, or you can give them the summer vacation of their dreams with a Vinyl Swing Set from Olde Sale Barn. The choice is yours.
Amish Built Sheds to Simplify Life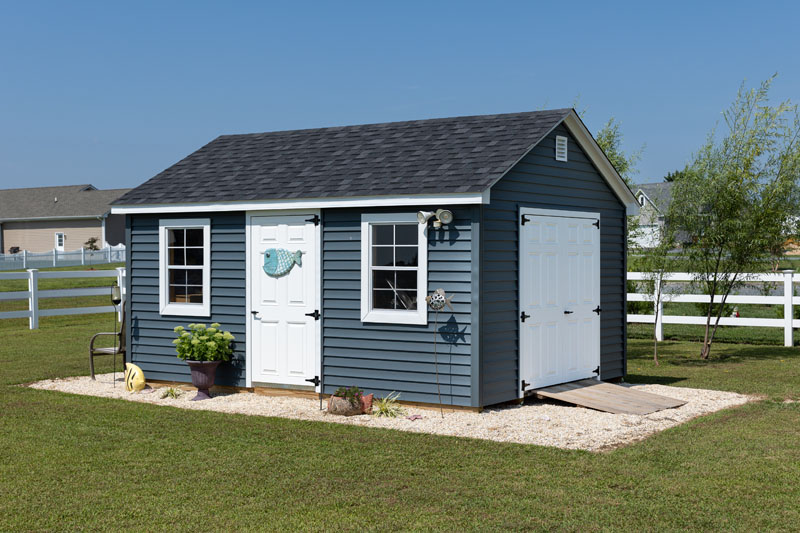 Ever feel frustrated by all the clutter bulging from the hall closet or the guest room? Does your garage space get claimed by the kids bikes or sports gear? Are you making trips through traffic to the storage locker across town to retrieve essentials for the dinner party you are planning? Sounds like your outdoor space needs an Amish built storage shed.
Can you imagine life without all the clutter, without the trips to the storage locker, without their monthly bill? Start imagining, start dreaming, start planning for your own storage space, you deserve it. Put an end to your frustration with a visit to our sales lot today.
You spend the day with your buddy crabbing & clamming at Cape Henlopen State Park. Now it is time to unload the gear and stow it away. Nets, rakes, traps and lines lay in a pile on the garage floor where they were dumped from the boat. UGHH who feels like boxing all that up and lugging it up the step ladder to be stowed in the garage rafters till next year's venture? You don't have to, an Amish built shed in the backyard would solve your storage woes, the choice is yours.
The chill in the air reminds you it is time to winterize the boat and stow the fishing tackle till spring. This means phone calls to find the best rate for a storage locker to store the boat and the gear over winter. Is that what you really want to do? Amish storage sheds come in sizes large enough to house a good sized boat with room to spare. This may be your more economical storage option long term.
We believe every outdoor storage space needs an Amish built storage shed. The choice is yours, give us a call or visit our sales lot today. We would love to deliver one of our outdoor space "Must Haves" to your Dover, Newark, Lewes, Rehoboth, Wilmington, or greater Delaware location.